B.C.R. Fegan
When Reginald finds a mouse in his bookstore, he will stop at nothing to catch the pesky critter. Even if it means building the world's greatest mousetrap. Unfortunately for Reginald, the mouse always seems to be one step ahead.
B.C.R. Fegan
The magical Hotel of Hoo is a mysterious place with some very unusual occupants. As our guests explore the strange hotel, they are invited to experience everything it has to offer with just one warning… don't ever look behind door 32.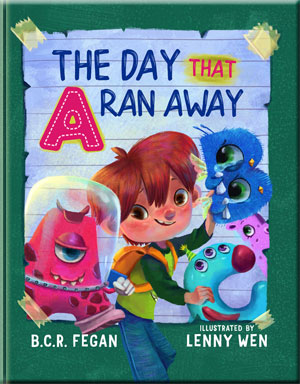 B.C.R. Fegan
Master Jet has forgotten to complete his homework… or has he? Jet's teacher is surprised to find that instead of the alphabet, his page is completely blank. Jet tries to explain that it really isn't his fault. After all, how can he help it, if none of his letters want to stay on the page!
Curl up with a good book and when you're ready, we'll be waiting with your next adventure.
Lose yourself in a world that stays with you long after the final chapter.
Featured In Leading Publications
TaleBlade was forged upon the hope that epic and mesmerising tales will once again be readily available.
Just Imagine