Henry and the Hidden Treasure
BCR Fegan
"B.C.R. Fegan has written such a compassionate story, full of the type of imagination that children like best: fantastical." – Readers' Favorite
"Fegan's tone is just right…" – BlueInk (Starred Review)
"Henry and the Hidden Treasure is a joy to read for young and old alike." – Foreword Clarion Reviews

'Henry and the Hidden Treasure' is an imaginative adventure a young child has in defending his pocket money against his little sister. Henry constructs elaborate defensive measures that he is sure will stand up to the clever ambitions of Lucy. Little does he know, Lucy has a few tricks of her own.
With a focus on introducing children to the use of ordinal numbers, 'Henry and the Hidden Treasure' also draws out some important qualities of being a kid – such as creativity, the value of listening to parental advice, and of course, being nice to your sister.
"Early readers should enjoy this gentle picture book's fantasy elements and its message of sibling harmony, all delivered with a light, humorous touch." – Kirkus Reviews
"B.C.R. Fegan has written such a compassionate story, full of the type of imagination that children like best: fantastical." – Readers' Favorite
"Fegan's tone is just right…"
"Offering an uplifting message that siblings should be appreciated, not just avoided…" – BlueInk (Starred Review)

"Henry and the Hidden Treasure is a joy to read for young and old alike." – Foreword Clarion Reviews
"A gem – an excellent story with some valuable lessons for kids. The bright and cheerful illustrations complement to text perfectly." – The Bookbag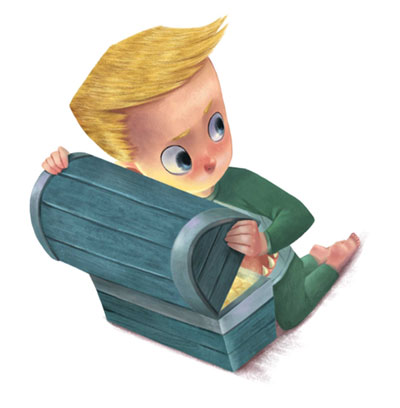 Henry has a lot of treasure, and he keeps it very well hidden.
His parents call it pocket-money and wish that he would keep it in a bank. Henry knows that only he can keep it safe.
Henry has a problem.
His parents call the problem 'Lucy' and they think that he should be nicer to his little sister.
Henry knows that his little sister is really a secret ninja spy, sent to steal his treasure.
But Henry has a plan. If it works, his treasure will be safe forever.